---
Support Us
Dear Gator Supporter:
For the past few decades the Disability Resource Center at the University of Florida has made a positive difference in the lives of countless students. The stories highlighted below provide a sense that disability does not stifle dreams nor limit achievements but instead creates opportunities and builds character.
Currently, the support offered by the Disability Resource Center provides services, programs, and educational outreach efforts for more than 6,700 DRC students; from fist-years transitioning from high school to graduate and professional students. Several endowments are already funding both tuition scholarships and personal scholarships for disability-related equipment e.g. software & hardware technology, school supplies, and medical equipment. If you too would like to make a gift to help students with disabilities be successful, please click on the following link: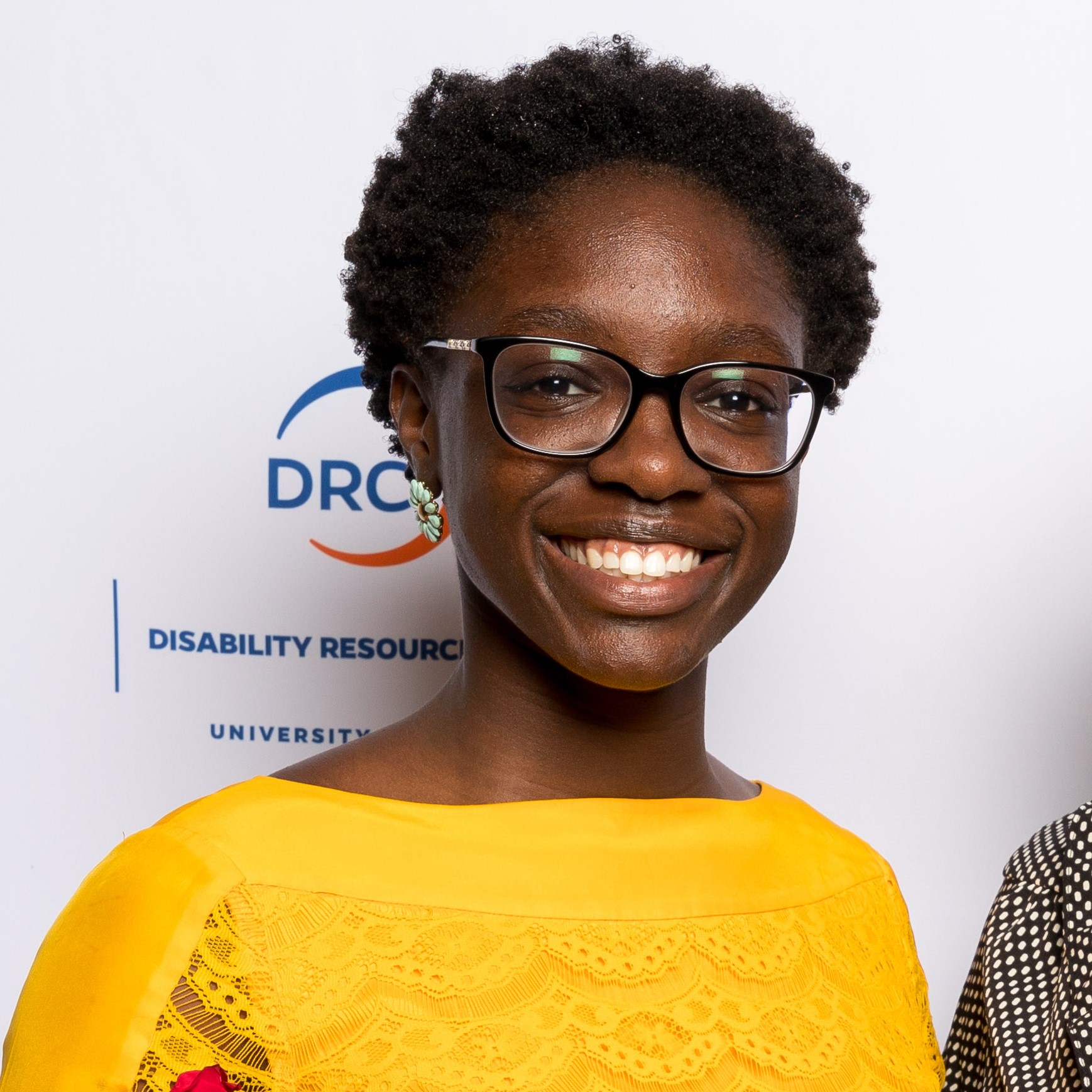 Asantewaa Y.
"During my time at the DRC I have grown immensely, professionally and personally and I contribute that greatly to the staff I have worked with over the years. They have supported me through the challenges of college, job searches for after graduation and have truly been a great source of support and care. The office has given me the opportunities to grow in tailoring positions for me as they saw my dedication to the office and my potential. The skills have learned through my time at the DRC make me feel confident about my abilities after I graduate and leave UF. My time at the DRC has shaped me into who I am today and will not be forgotten."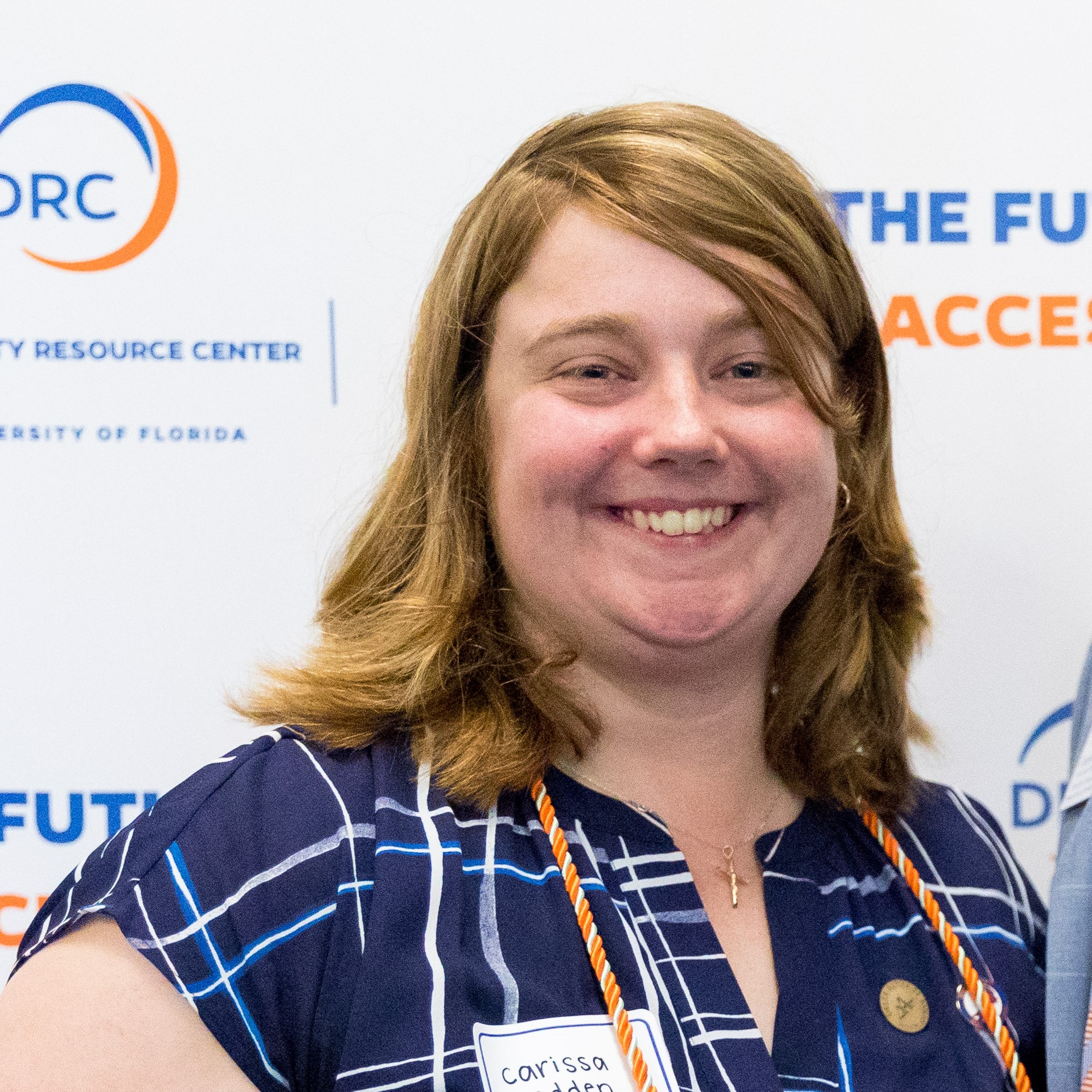 Carissa M.
"The Disability Resource Center (DRC) at the University of Florida opened unlimited opportunities for me as a graduate student. I served as a mentor for Social Gators (an autism support group), and Vice-President of Graduate Students for Delta Alpha Pi. The Epsilon Tau Chapter of Delta Alpha Pi was established at the University of Florida in 2018. The Epsilon Tau Chapter celebrated their first Induction Ceremony in April 2019. The skills I learned from the DRC will prepare me to serve all individuals with disabilities. Once I graduate with my Master of Education degree, I am planning to become a learning specialist, and work in higher education and student affairs."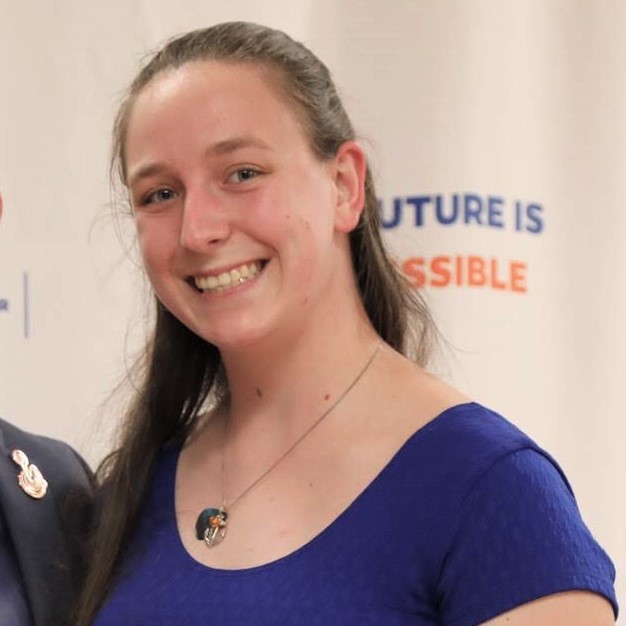 Mary N.
"I have been involved with the DRC at UF since the very beginning, before I even committed to the school. I got set up with them before attending preview and had such a wonderful experience throughout the years. At first I didn't know how close the disability community is on campus, and the DRC does a lot of work to help foster that community. During my time I got to be involved in starting the SOCIAL Gators program and was inducted into the first class of DAPi students for UF. The DRC has helped me to both succeed in my classes, but also to find a community I can trust, explore new opportunities for myself and others, and to work on leadership and other workplace skills under their dedicated staff. I am so glad that I got the chance to be involved with such a monumental part of campus and hope that I can stay involved as I move on to my career."
---
Make Your Gift Today