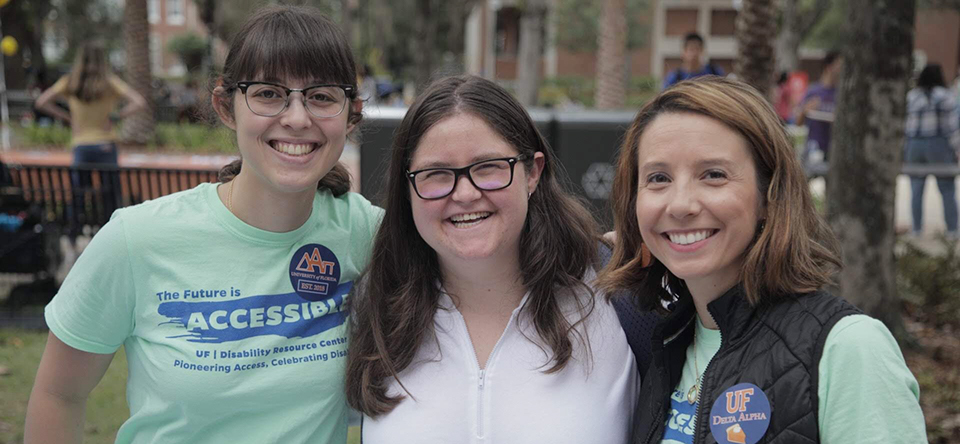 Learn about our outstanding student groups:
SOCIAL Gators (Student Opportunities for Career, Independent, and Academic Life) is a program for UF degree-seeking students who identify as having autism spectrum disorder and want to enhance this skills for a more enriching college experience.
Disability Ambassadors promote accessibility, inclusivity, and empowerment of disability identity through student-led education and outreach efforts.
Delta Alpha Pi Honor Society is an honor society founded to recognize high-achieving college students with disabilities.