Mission
The Disability Resource Center (DRC) celebrates disability identity as a valued aspect of diversity. We champion a universally accessible community that supports the holistic advancement of students with disabilities.
Vision
The DRC envisions a universally inclusive community where all individuals are seen as valued and contributing leaders of society.
Purpose
The DRC collaborates with campus partners to facilitate access for students with disabilities through providing:
Accessibility consulting
Academic accommodations
Education on disability inclusion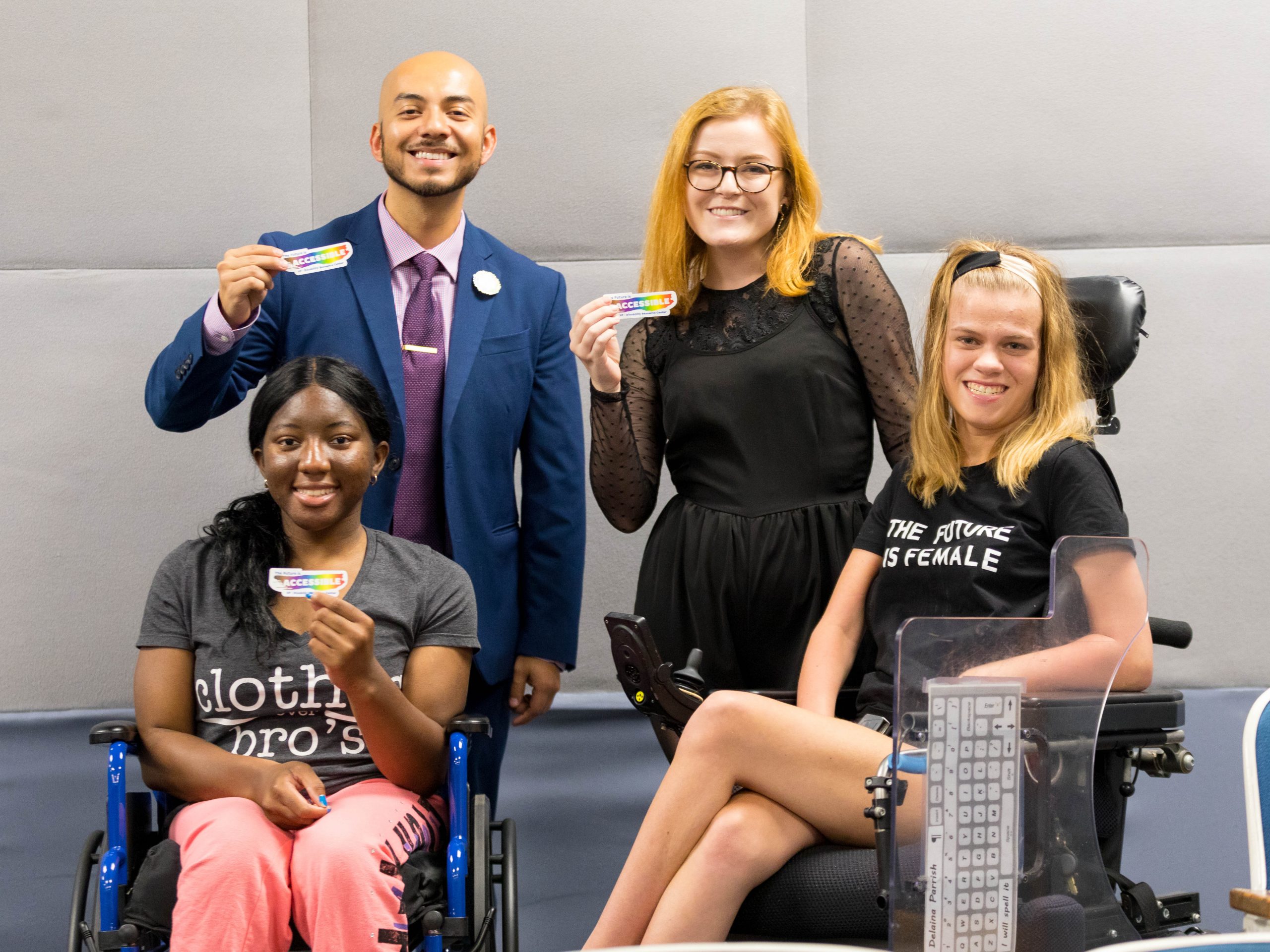 A message from the Assistant Dean/Director
In my tenure at the University of Florida I have been able to witness our students, faculty and staff breathe life into our campus community. My educational philosophy is grounded in the belief that an accessible and equitable education is a civic right that should be afforded to all individuals. I've learned that being a Gator means having an intrinsic drive to succeed, a passion for serving one another, and a willingness to challenge ourselves. We must work together to champion efforts that increase accessibility, both in the classroom and across campus. We must frame disability in an inclusive paradigm that celebrates diverse embodiments and disability culture. Together, we can make an impact…The Future is Accessible.
-Gerry Altamirano, Assistant Dean & Director

Green Recognition for Office & Workspaces (GROW) is a program through the Office of Sustainability at the University of Florida that encourages and promotes sustainable practices among university faculty and staff. The program supports and promotes office that are taking steps towards reducing their environmental footprint. The Disability Resource Center was recognized with a SILVER certification through the GROW program in October of 2020.