Purpose
SOCIAL Gators (Student Opportunities for Career, Independent, and Academic Life) is a program for UF degree-seeking students who want to enhance their skills for a more enriching college experience. This program is designed for students on the autism spectrum and other students interested in improving their social communication skills.
A collaborative effort between the Center for Autism and Related Disabilities (CARD) and the Disability Resource Center (DRC), SOCIAL Gators focuses on developing skills in social interaction, independence, career readiness, and academics through: peer mentoring, weekly group meetings, structured dialogue, access to resources, and social connections.
SOCIAL Gators Spring 2021 Meetings
If you are interested in joining SOCIAL Gators, please complete the registration form. We accept new students throughout the year and have a rolling-registration. Once you connect with our office, Lisa Diekow will email you the zoom links to the meetings outlined below:
Spring 2021 meetings:
Wednesdays 2:00pm – 3:00pm
Please note: SOCIAL Gators are welcome to go to one meeting, or both per week, depending on their preference. For more information about SOCIAL Gators please contact Lisa Diekow at DRCSOCIALGators@ufsa.ufl.edu.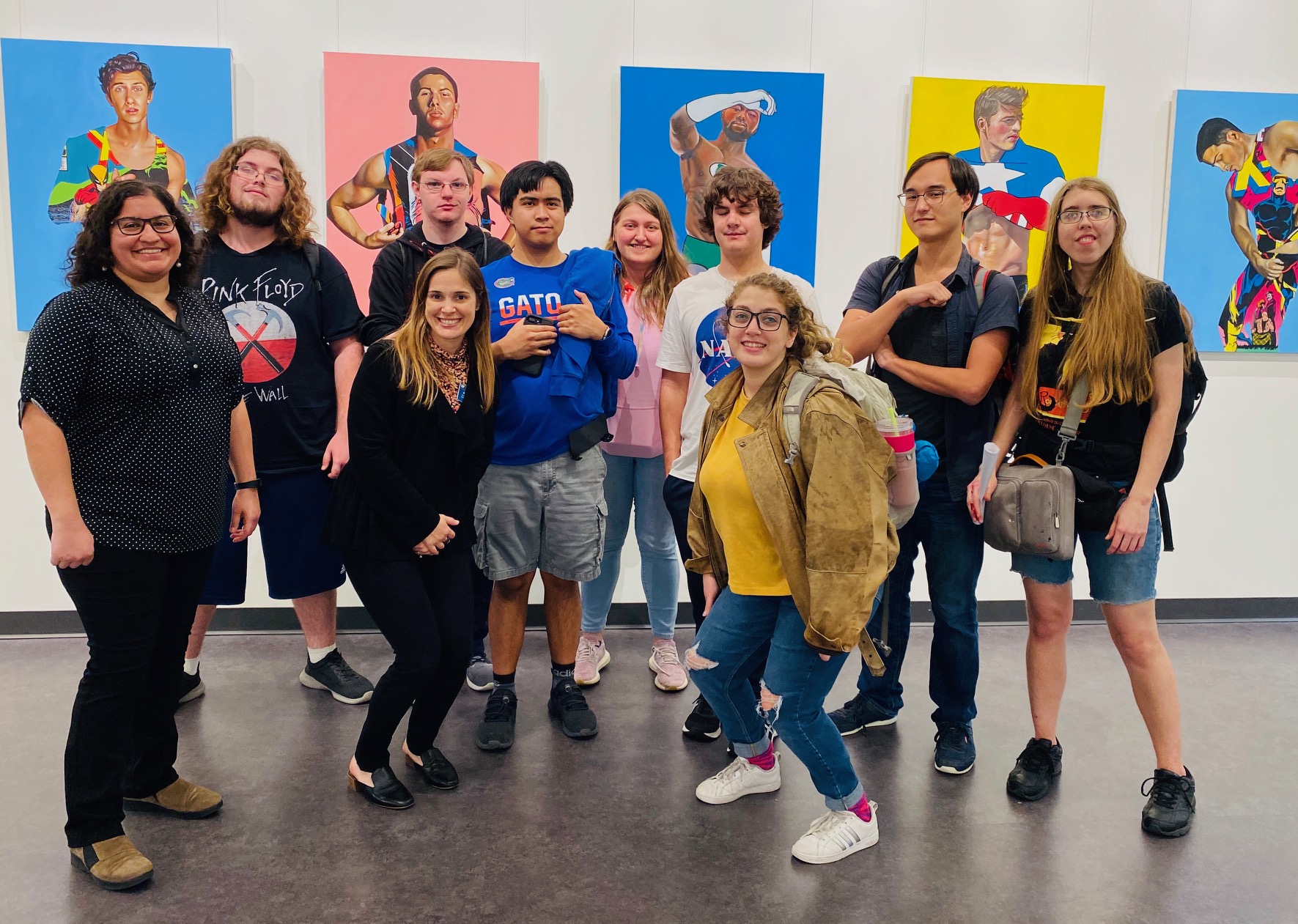 About SOCIAL Gators
Mentors
Degree-seeking students with autism spectrum disorders are paired with peer mentors in an effort to increase engagement in university life. The peer-mentors provide support in navigating social aspects of university life such as participating in campus life events, interacting with instructors, classmates, and roommates, and networking with research mentors and potential employers. Mentors and student participants meet monthly to set goals and reflect on progress.
Weekly Group Meetings
Weekly curriculum is based on topics participants have expressed an interest in which has historically included but is not limited to health and wellness, social communication, stress management, executive functioning, career seeking, self-advocacy, and more. Resources are highlighted and provided at each meeting and participants set S.M.A.R.T. goals for themselves which are reviewed several times a semester.
Email SOCIAL Gators for more information at: DRCSOCIALGators@ufsa.ufl.edu.
Students who are interested in participating in SOCIAL Gators should
click here
for the application. Students are admitted into SOCIAL Gators on an ongoing basis. Admission to SOCIAL Gators does not guarantee admission into the University of Florida. The applications to the University and to SOCIAL Gators are separate processes.
Applications to SOCIAL Gators will be considered complete and accepted only if the following are included:
If you have any questions regarding SOCIAL Gators, please contact the Disability Resource Center at: 352-392-8565.
FAQs